| | |
| --- | --- |
| kotokot21 | 05-10-2019 09:27 |
---
Elmar 50 2.8 or CV 50 2.5?

I understand that this yet another thread about these lenses, I've read some but I still can't decide. I wanna buy a compact 50mm for my Leica IIIf. I already have some nice soviet lenses adjusted for it, I use mostly a nice Jupiter-3 and an Industar-22 (works ok, but I don't quite like the feel).

I have an opportunity to get a nice Elmar 50 2.8 after CLA, and that probably would be a good idea. But on the other hand I can get a CV Color Skopar 50 2.5, NOS and cheaper than the Elmar.

I wanna have a decent pocketable 50mm with a nice bokeh and flare resistant. I also like geometric composition in my shots and I've seen that CV 50/2.5 has a noticeable distortion. But it's has modern coatings and a nice focusing tab. Well, obviously I can't decide. What I see clear is that these two lenses are of same class and there's no reason to get both.

If you own or have owned both — please, tell me you thoughts. What did you leave, what did you sell and why.

I understand that a collapsible summicron will be better than both, but that's a bit out of my price range for now.
---
I've had both and now I have just the CV.

I really liked the rendering of the Elmar, but could not get along with the aperture dial that shifts place as you focus. Overall, I prefer the handling of the Skopar, which is similar to the barrel for a Summaron.

The Skopar's pictures are nice in their own way, but if I could, I'd combine rendering from one with handling from the other.
---
BTW, here is a couple of shots from the Skopar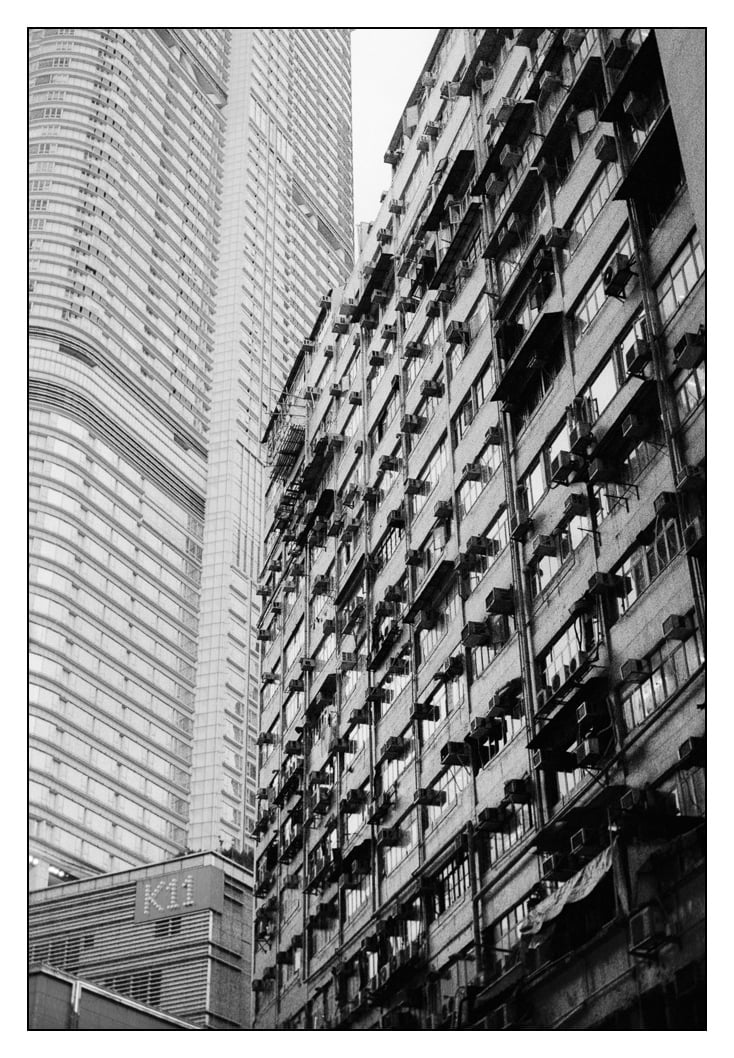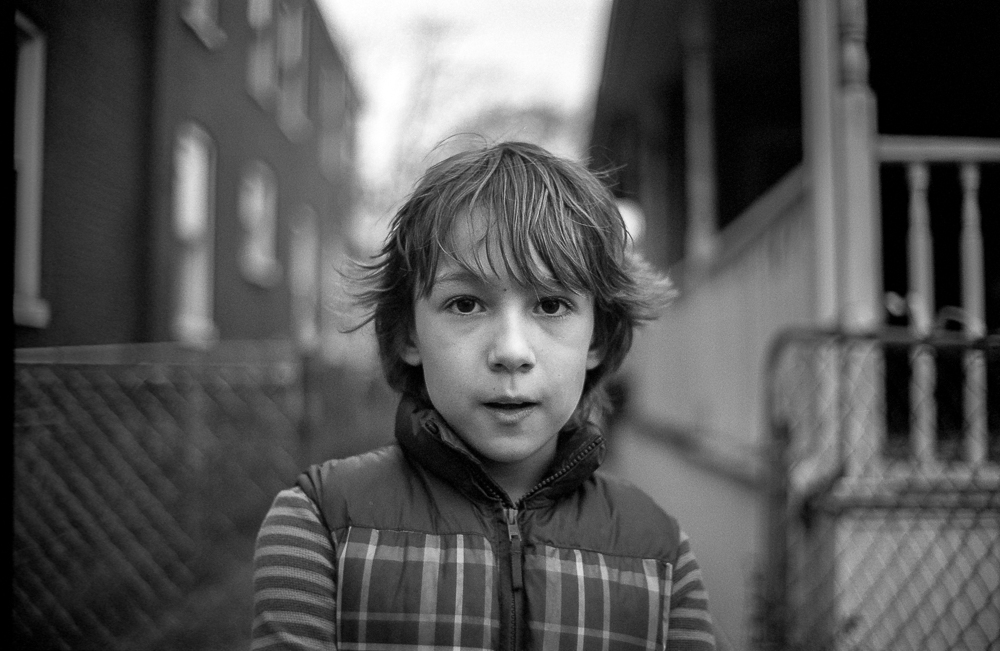 and these are from the Elmar: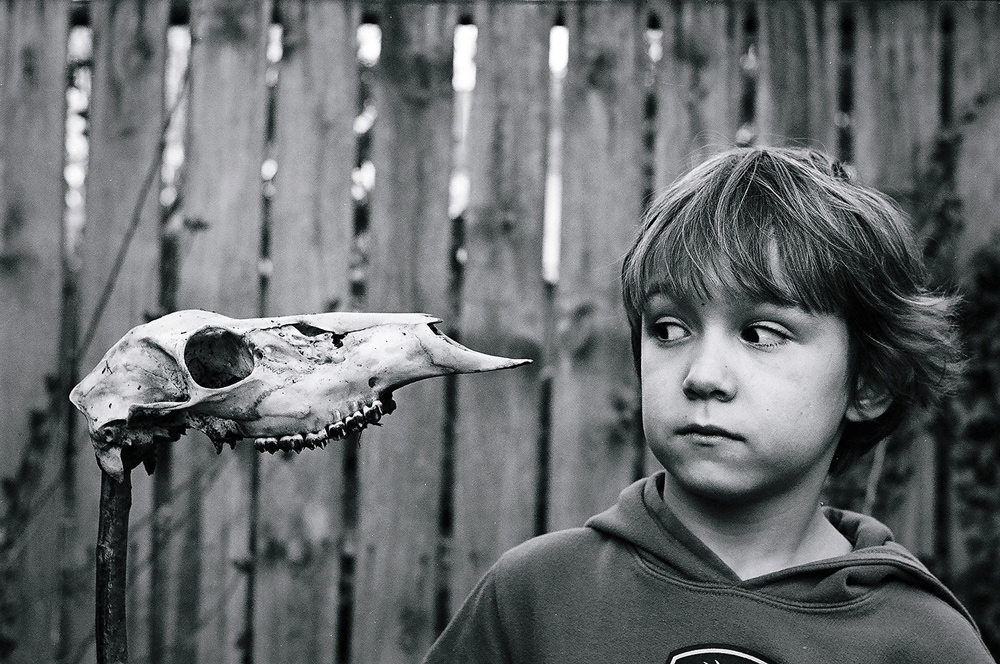 Scanning and processing differ and somewhat cancel out the rendering of each lens. Even though the shots above don't show it, I got lower contrast but higher sharpness from the Elmar.
| | |
| --- | --- |
| Archlich | 05-10-2019 10:13 |
---
Enter the Konica L-Hexanon 50/2.4. You got both the tab and non-compromising performance.
---
Nice photos, froyd! I have both lenses (although my post-war coated Elmar went missing in 2017). They're both excellent on Barnack Leicas, but in terms of handling the Skopar wins hands down. There is at least one thread on RFF devoted to photos from the Skopar. It got a mixed reception when it was first released, which always surprised me. There's a devoted fan base for the lens now. The Elmar is a classic, and I still have an uncoated nickel version from 1932, but changing the aperture is fiddly, particularly if you use a hood, and finding filters for it can be challenging. As for distortion, I can't speak to that on the Skopar b/c most of my photography is either street or landscapes where straight lines are not that important. That's one area where the Elmar, with fewer elements, wins out. In terms of bokeh, I think it's a draw.

Edit: I didn't read your original post carefully enough. I thought you were talking about the Elmar 50/3.5, but you ask instead about the Elmar 50/2.8. I once had a sample of the Elmar 50/2.8 in thread mount, and it didn't blow me away. Nice enough lens but I didn't think it was particularly special. Maybe it was the particular sample I had, but I sold it. It had some handling peculiarities too, although it has an aperture ring rather than the tiny pin on the front of the lens. I would take the Skopar over the 50/2.8 any day. The Elmar-M is an entirely different matter -- a fantastic lens -- but it won't work on a Leica IIIf.
| | |
| --- | --- |
| Erik van Straten | 05-10-2019 10:27 |
---
The Color Skopar is by far the better lens. You'll see that when making prints. The shots with the Elmar seem to fall apart, the details are sharp, but there is no wholeness, no completeness of the image. The Skopar has seven elements, the Elmar four. The Skopar has a very little bit of distortion, but is at least as sharp as the Elmar, has a better build quality and is much handier in use. The black Color Skopar 50mm f/2.5 - black paint - is the most beautiful lens made by Cosina.
The S Skopar in Nikon S mount - the same optics as the Color Skopar - is by the way the best 50mm available for the Nikon rangefinders. It is all the time on my black paint S2.
Color Skopar 50mm f/2.5. Print on Adox MCC 110.
Erik.
---
Both lenses are good and I've owned both but I kept the VC Skopar in silver for my IIf. It's a good lens but does make some compromises to keep it compact. At the end of the day if you take a great picture no-one is ever going to notice let alone comment on 1% distortion.
| | |
| --- | --- |
| Ccoppola82 | 05-10-2019 19:41 |
---
Have to agree on the Skopar. It's small, a hair faster, cheaper, and feels like my favorite lens (35mm Summaron 2.8). I do love the Elmar was well, but I was forced to keep only one out of those 2, it would the the Skopar.
| | |
| --- | --- |
| Monochrom | 05-26-2019 18:33 |
---
I like better the Skopar on film it`s sharper but low in contrast, on digital is great. On film i tend to shoot underexposing a whole stop, gives me more contrast and more grain. But theese pics weren`t shot that way XD.
Persa bio bio.
by
Enzo Patagonean
, on Flickr
Ricardo Velasco
by
Enzo Patagonean
, on Flickr
---
I had an Elmar 50/2.8 once and the lens wasn`t interesting at all. The Color-Skopar 50/2.5 handles well, is small enough to be used with a LTM Leica and fits perfect on a M. Contrast is a little bit lower as compared to my 50mm Summicron v4, which is also the sharper lens.
| | |
| --- | --- |
| Erik van Straten | 05-27-2019 00:12 |
---
The Color Skopar 50mm f/2.5 has some pincushion distortion, but less than 1%. Easy to correct with Photoshop, but of course not on analog prints, see the bottom line.
No low contrast on my example.
TMY2-400, printed on Adox MCC 110.
Erik.
All times are GMT -8. The time now is

12:53

.
Powered by vBulletin® Version 3.6.8
Copyright ©2000 - 2019, Jelsoft Enterprises Ltd.

All content on this site is Copyright Protected and owned by its respective owner. You may link to content on this site but you may not reproduce any of it in whole or part without written consent from its owner.