Hi all,
I hate the Plustek 35 film holder with a passion but since I've never heard anyone else complain, I'm wondering if maybe mine is defective and should just order a new one? Centering the frames horizontally is a breeze but doing so vertically is a nightmare. There is room for the strip to move up or down which inevitably results in scanning crooked frames. I try over and over to center them but the second I close the gate, the strip shifts either upward or downward. And when I am able to get the strip straight, the alignment is off as soon as I manually advance the film holder through the scanner. Again, the holder holds the strip of 6 nice and tight horizontally but there is so much play otherwise. The strip is just totally loose. It should fit nice and snug with no wiggle room, right?
Also was wondering what your Vuescan preferences are for scanning Tri-X flat before adjusting in LR/PS. These are mine, though I'm not exactly sure why. Someone online had posted these settings online a year ago and I blindly took them on as my own since the guy seemed to know what he was talking about. I just use these settings every time and then set the white/black points, bump contrast to 50 or so, adjust shadows and highlights as needed, and bump clarity up to 5.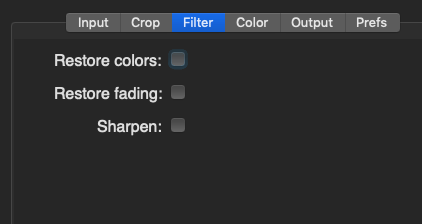 I scan at 3600dpi now.