Local time

10:32 AM
Joined

Oct 12, 2007
Messages

3,537
I was quite happy with my D700 until it lunched its shutter. They were the ultimate prosumer dslr when they came out in my opinion.
It is my most used camera today. The models that followed it don't have the look of that camera (or the D3). I have four. They're cheap. I may buy more. In the optimistic belief that I outlive them all.
Product of the Fifties
Staff member
Local time

11:32 AM
Joined

Jan 12, 2004
Messages

18,091
Depends on what kind of street photography you are doing.

EVF is fine for slow moving subjects and or still life.

But if you are shooting fast like Winogrand where you are yanking the camera up in a second or two and grabbing a shot you're going to be out of luck. There are some YouTube videos of him shooting that will give you an idea of how fast some of us shoot. Current EVF is not going to cut it.
Harry- after shooting RF's since I was 11 and SLR's since I was 12, picked up a Nikon Z5 a little over a month ago. I can get a shot in focus of a moving skater with the 90/1.5 wide-open under just the disco lights. Better hit rate than the M9 and much better than the Df. I also use the Canon 50/0.95 on it. The frame-rate update keeps up with the action and my continuous focus, and the latency is less than the Df. Compared to the Olympus EP2 with EVF, a world apart. The Ep2- slow update and 0.2sec or more of latency. The new mirrorless generation- has caught up.
This lens has received some bad reviews across the Internet. Thanks to those reviews, you can buy this lens for under $400. I bought mine off Amazon, would not do that again. Box tossed into a Brown Amazon paper bag, no padding. Damage to the manufacturers sleeve for the box, lens and hood are...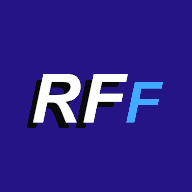 www.rangefinderforum.com
I shot some 300 pictures on this outing, most were in good focus. Much higher hit rate than my Df or M9/M Monochrom.
This site uses cookies to help personalise content, tailor your experience and to keep you logged in if you register.
By continuing to use this site, you are consenting to our use of cookies.