Local time

5:18 PM
Joined

Oct 16, 2012
Messages

703
I believe 1941, coated and seems to be in good shape. I just posted to the gallery a shot taken at dusk with some bright lights included the frame, done to test for the effects of any haze or dust, which seem to be very minor if any at all. This thing is really tiny and light. Sharp in the center, less so the edges.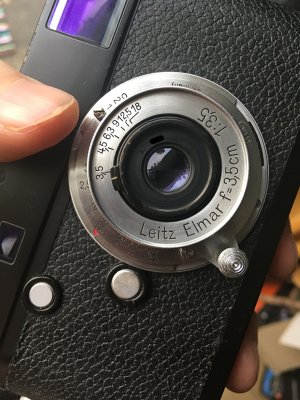 Local time

3:18 PM
Joined

Jul 8, 2008
Messages

4,972
Not like I need another Nikkor 50

but the price was too good to pass by. Should be here by Thursday.

View attachment 4822224
That is odd. I've never seen this version of the 1.4 before. All the 1.4 I've seen look like the one I have (check focusing ring and aperture lock). What is the s/n please?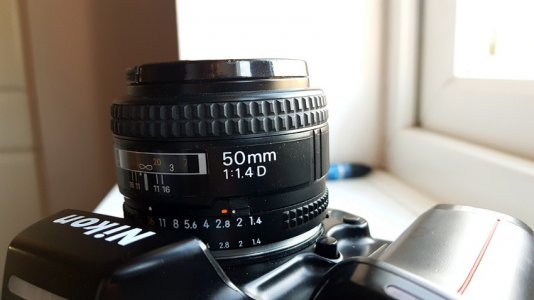 Last edited:
This site uses cookies to help personalise content, tailor your experience and to keep you logged in if you register.
By continuing to use this site, you are consenting to our use of cookies.