Local time

7:30 AM
Joined

Feb 26, 2011
Messages

990
Shutter dial modified to make a cam for shoe mounted flash sync? Looks like it gives you more room to reach the dial with finder in place.
Yeah, it's got the shutter dial designed for the VACUU. It feels a little weird to use, but you're right, it is also a little smaller. I just got some vernier callipers on it and it looks like it's 14mm in diameter compared to the dials on my IIIf and IIIg, which come in at 16.75mm.
I'm half-considering seeing if I can find a VACUU that's missing its dial now. After all, this Ic has the "nub" on the side to mount my CTOOM... it seems rude not to.
Local time

1:30 AM
Joined

Oct 16, 2012
Messages

784
I believe 1941, coated and seems to be in good shape. I just posted to the gallery a shot taken at dusk with some bright lights included the frame, done to test for the effects of any haze or dust, which seem to be very minor if any at all. This thing is really tiny and light. Sharp in the center, less so the edges.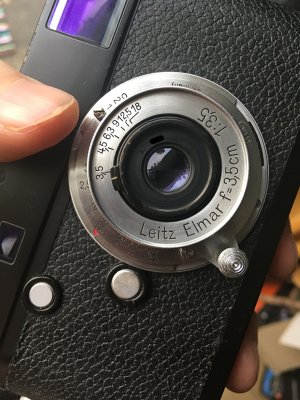 Local time

11:30 PM
Joined

Jul 8, 2008
Messages

5,148
Not like I need another Nikkor 50

but the price was too good to pass by. Should be here by Thursday.

View attachment 4822224
That is odd. I've never seen this version of the 1.4 before. All the 1.4 I've seen look like the one I have (check focusing ring and aperture lock). What is the s/n please?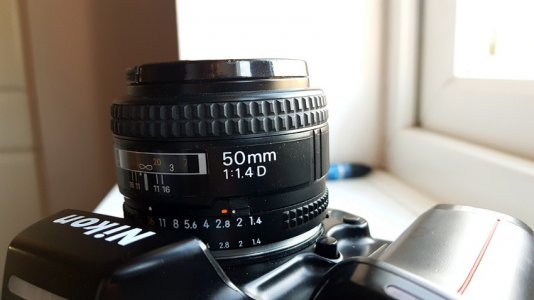 Last edited:
This site uses cookies to help personalise content, tailor your experience and to keep you logged in if you register.
By continuing to use this site, you are consenting to our use of cookies.