She looks like a sweet pie! I have a similar photo somewhere of my little girl doing the same.
She is a sweetie to those she knows and trusts. But strangers and intruders beware! She will go for your ankles, and if she gets a grip on your pants leg there's a good chance that it'll require a patch! 😃
- Greg -
Last edited:
🤣 sounds like a pup that understands the assignment! Jk. My girl is a little over 14 and has always been super friendly, but less so at 14. In the past, if she was ever unsure about someone, all we had to do was shake hands and she'd assume we were friends.

Here's Sophie!
Sophie is a real cutie! It's funny how similar our photos are.
My dog, 'Cedes (short for Mercedes), is a farm dog without a farm, and "stranger danger" is strong in her. I have to keep her busy, and her official job is fetching stuff like balls, sticks and frisbees. The way for strangers to break the ice with her is to throw some balls. I think if we could see inside her doggie brain we would see a bunch of balls bouncing around.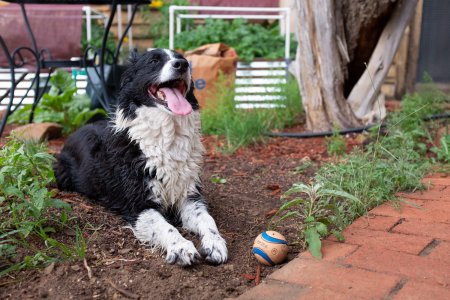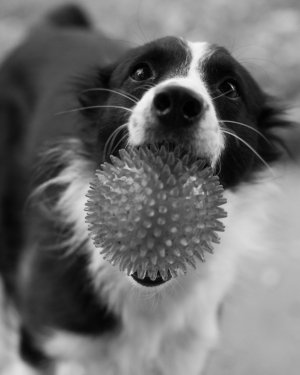 - Greg -
Sophie's a supervisor pup and tends to fall asleep on the job😆

Thanks for sharing Greg!
Looks like Sophie is doing a fine job there!
You're welcome! And thanks to you, too.
- Greg -
Local time

8:24 PM
Joined

Dec 27, 2003
Messages

9,294
Local time

8:24 PM
Joined

Dec 27, 2003
Messages

9,294
Local time

3:24 PM
Joined

Oct 23, 2015
Messages

584
Dear board,
Rare cell phone footage of our dog Boomer acting like a dog, instead of the terrorist terrier he actually is.
When he is good, he is wonderful, but when he is bad......................... He's 50 pounds of sweaty dynamite!
Regards,
Tim Murphy
This site uses cookies to help personalise content, tailor your experience and to keep you logged in if you register.
By continuing to use this site, you are consenting to our use of cookies.